Welcome to Minimon: Adventure of Minions Wiki
---
---
| | | |
| --- | --- | --- |
| The once peaceful and harmonious homeland of Minimons is being threatened by dark forces. Its inhabitants are overcome with madness except for one small Tribe in the West: The Doo-Doo Tribe. An ancient magic scroll has fallen into the hands of Enkobo, the Guardian of the Doo-Doo Tribe, containing a spell to summon the mighty dragon Orochi. Enkobo's quest is clear. He must travel the world to unravel the secrets of the summoning spell. Time is running out, the Darkness is coming closer, Orochi must be summoned. | | Minimon offers players an enjoyable gaming experience by rewarding strategy and wit, although a bit of luck always comes in handy! The Minimons' cute, cyclops-like looks match the cartoon-style of the game. But beware, they won't look so cute once they are awakened! This is a RPG featuring one-eyed monsters from another galaxy, who must go against a prophecy to save their world. Immerse yourself in this fantastic adventure, together with our main character Enkobo and many more Minimons, and begin your journey to the darkest places in the Minimon World. |
---
Need some expert tips?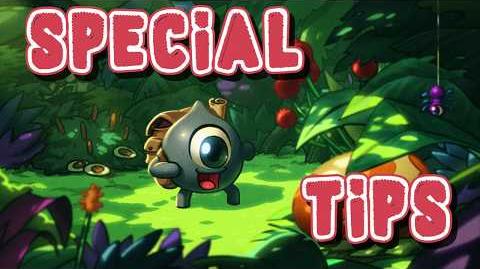 ---
---
Announcements
---
24/07
New minor update! Additional guild bosses, minion star changes and improved translations. Check out the full changes here.
---
---
Latest Poll
---
Which feature would you like to see implemented?
---
Play Now
---
---
Social Links
---
Ad blocker interference detected!
Wikia is a free-to-use site that makes money from advertising. We have a modified experience for viewers using ad blockers

Wikia is not accessible if you've made further modifications. Remove the custom ad blocker rule(s) and the page will load as expected.